Slate Impression Concrete
Slate Impression concrete is a luxurious finish, created by accurately replicating Slate or Stone.
With a combination of colours to create a two toned effect, Slate Impression gives texture and depth to your area. Slate Impression concrete can be sealed with a glossy finish to complement your home.
See our large range of base and release colours to achieve this highly desirable finish.
Benefits of Slate:
Easy to clean
Glossy Finish (if required)
Large colour range
Low cost (in comparison to Slate or Stone paving)
Durable
Low maintenance
Available in a choice of 30 base colours: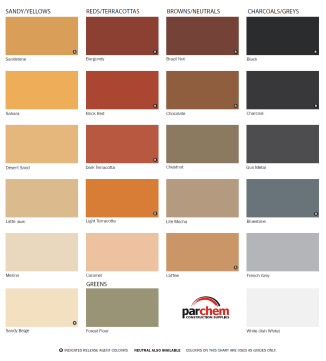 Available in a choice of 13 release (highlight) colours (R) indicates release colours in above chart.
Available in a choice of 2 patterns